I think I'm a summer girl. The lazy feeling in the air. The bees buzzing and birds chirping in the mornings. The sticky hot so you can't breath feeling. The cool of the water and the grit of the sand. I love it all! Sticky faces and muddy hands. It's all good!
We officially celebrated the start of our summer on Monday. It was such a great day! I started with a 10 K run and some yard work but then daddy said, "let's go check out the frog pond".
I know I am waaaaaay over my quota for raving about where I live but bare with me:) Just down the street is a wild park with a swimming hole and rope.
It's the stuff of old fashioned childhood memories.
We hopped on our bikes and zoomed off...okay so I'm pulling a trailer with 74 lbs of girls in it so I'm not going anywhere especially fast.
Isaac's new signature move....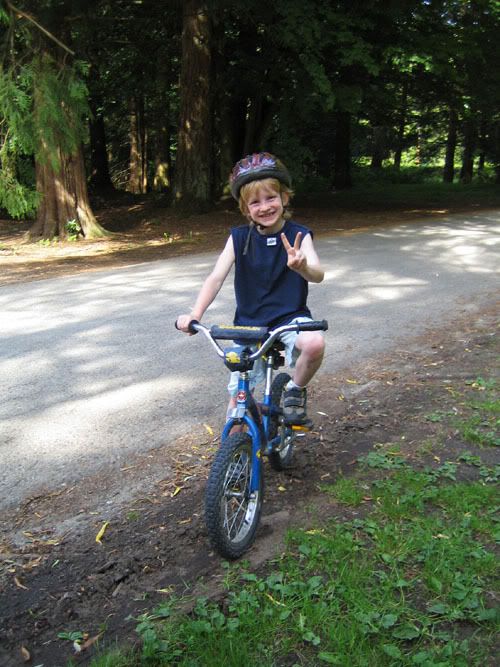 Just caught him in a pensive moment....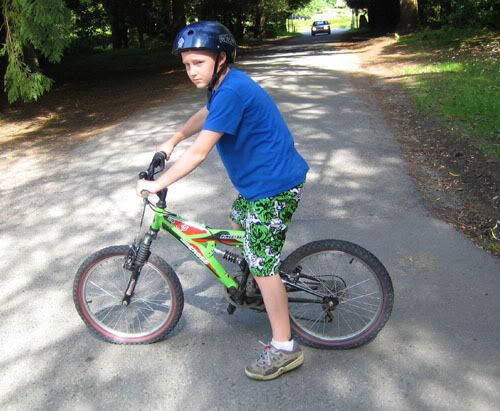 These are the best seats in the house...snacks included...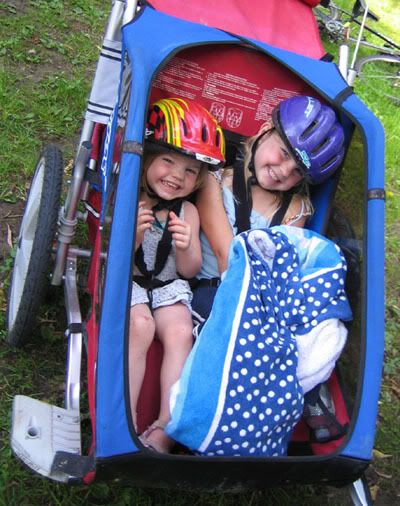 Now lets see if we can find those frogs....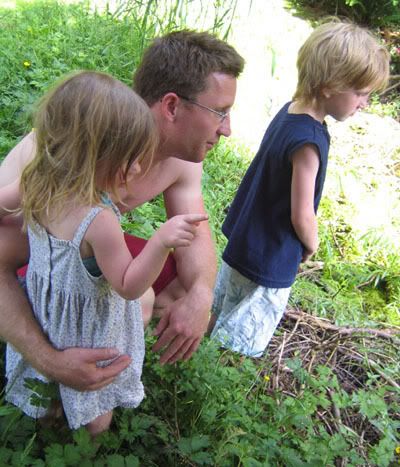 I think I see one...Oops it hopped away!
Off to the swimming hole. All I have to say about these next ones is, brrrrrrrrrrrr! I wore my suit but didn't go in. For some reason I just can't do it anymore. Kev, however, is still mostly a big kid!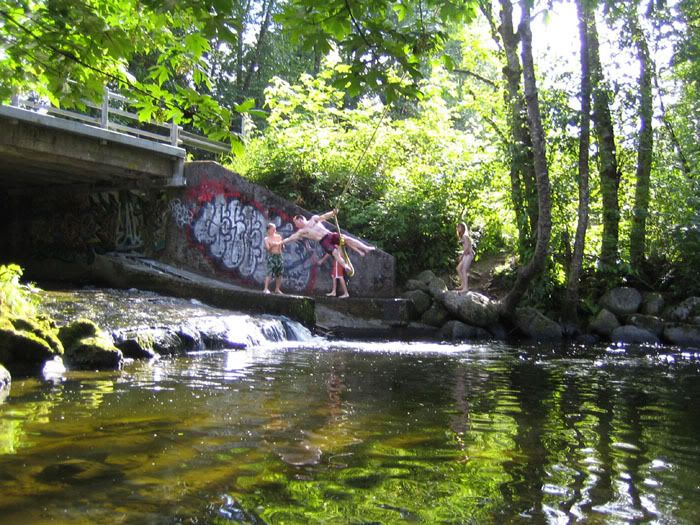 Check the 'tude on this one! She DID NOT feel she needed her life jacket!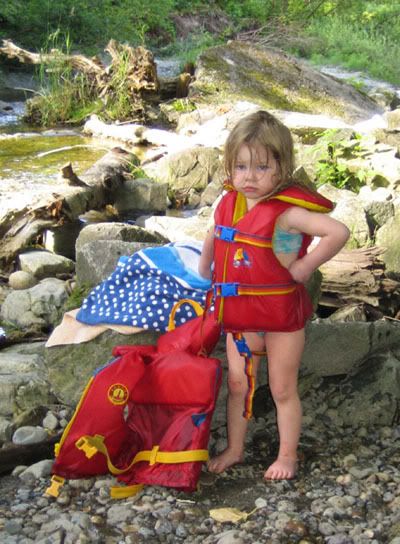 See look...freezing!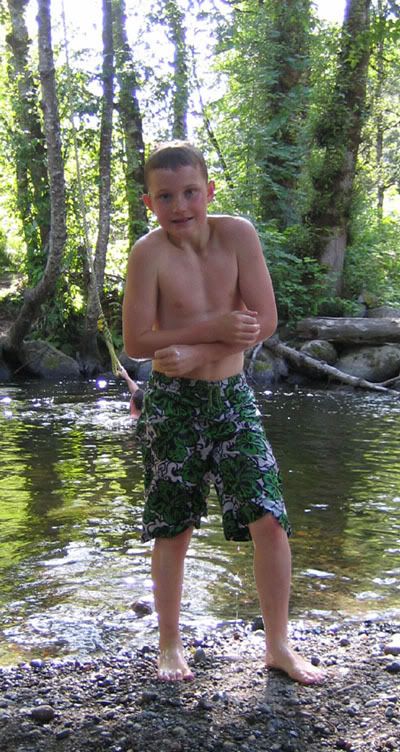 And for those of you who know me and remember how clothing obsessed I was for the kids. Here is an example of why I no longer spend money on their clothes, especially bathing suits! How fun does this look?! But it's like glue...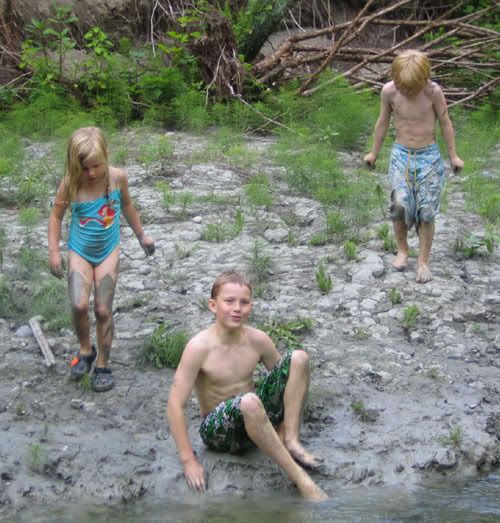 Stay tuned for more summer pics! Summer is made for kids and water, don't ya think?!