Easter went off without a hitch, mostly because my sister-in-law and I had already decided the weater would suck and we'd have to have the event indoors AND because I forgot to actually count how many were coming until the day before giving me very little time to panic.
Would you like to know the number? 34!! YES you read the right!
Here are most of the kids ...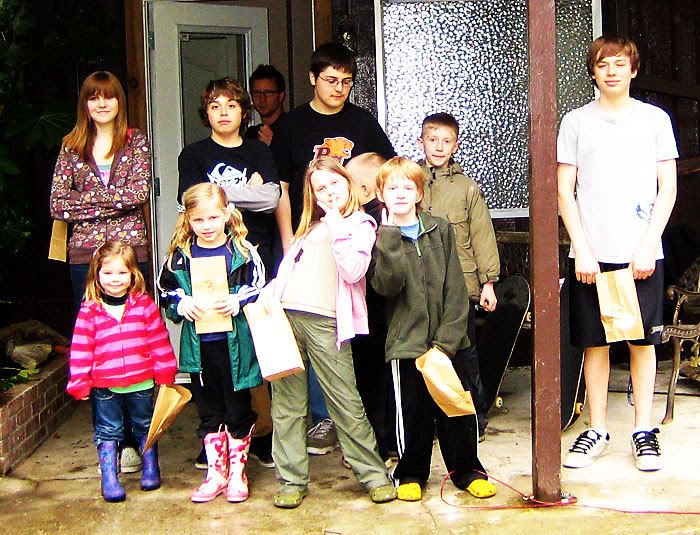 Braving the wind and rain in search of their sugar and chocolate. These kids are die hard candy freaks!!!
Just to make the day even more complicated and fun to navigate, my oldest had a soccer tourney! YUP. FUN!
The dads hid the candy so it was harder than usual to find.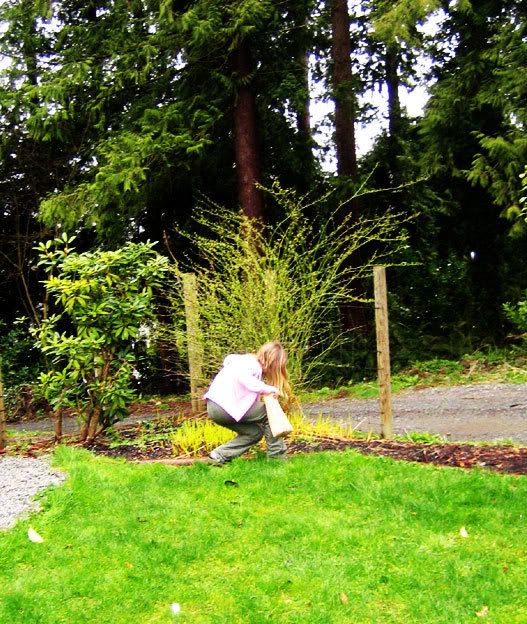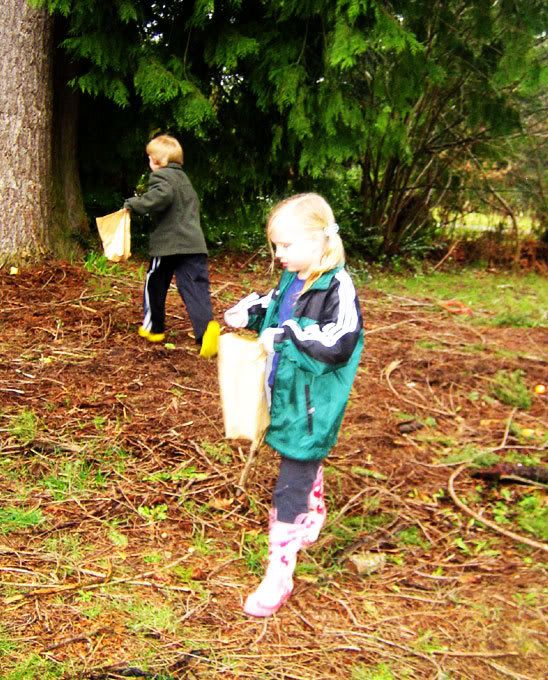 We poo-pooed the usual turkey or ham and went for chili. You read our numbers right? It was a sheer logistics thing. Everyone brought a salad or buns or dessert and a feast was had by all.
We had cousins, brothers, aunts, grandmas, babies, preggos, teens (and preggo teens) and everyone else in between.
It was wonderful! Crazy but wonderful. I'm so glad we took that wall out!
Hey and check this out. I used to babysit this guy when he was a baby...
He just happens to be hubby's Cuz. How small a world do we live in?! And he'll be a father himself in May. This is a sure way to make oneself feel old. VERY OLD!
Oh and Amelia, my four year old, was again our intrepid photographer, just to explain some of the odd angles.
Dawn and Joel announced that they too will become parents this year! Congrats guys!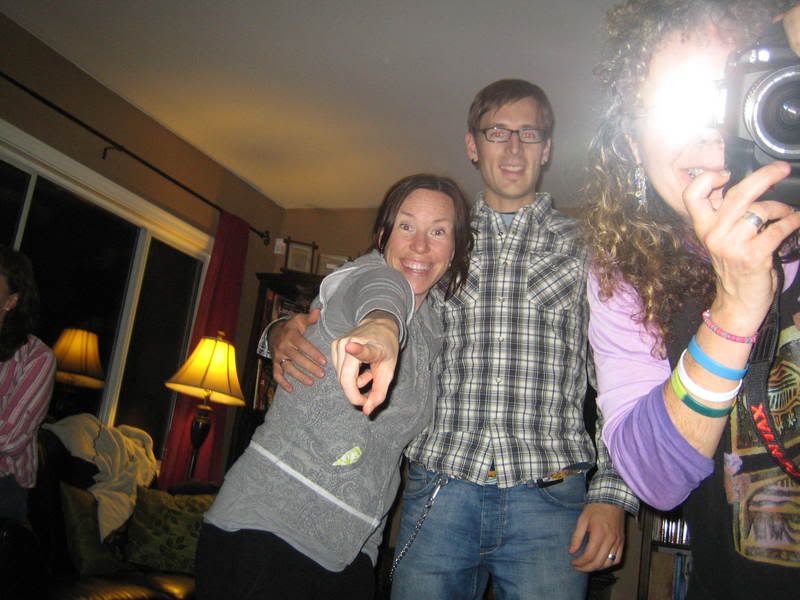 And it's not a celebration without the dogs. How did we go so long without dogs? We are officially "those weird dog people now". I promise not to show you my dog pictures when you whip out your baby pics though, I'm not quite that far gone!
Cousin Molly...
.... our and Bree, who rarely gets any personal space....