We have Angela to thank for this. She's my friend, running pard. and a manager at Canadian Tire who hosted
this event
....
Here she is taking a photo of the big craziness.

Isaac has been asking to run a race. "Please mom. When can I run?" Well Ange caught wind of this and mentioned (read: strong-armed) her sister-in-law and myself to put the kids in this fun race to celebrate B.C.'s birthday. None of us were too hard to convince...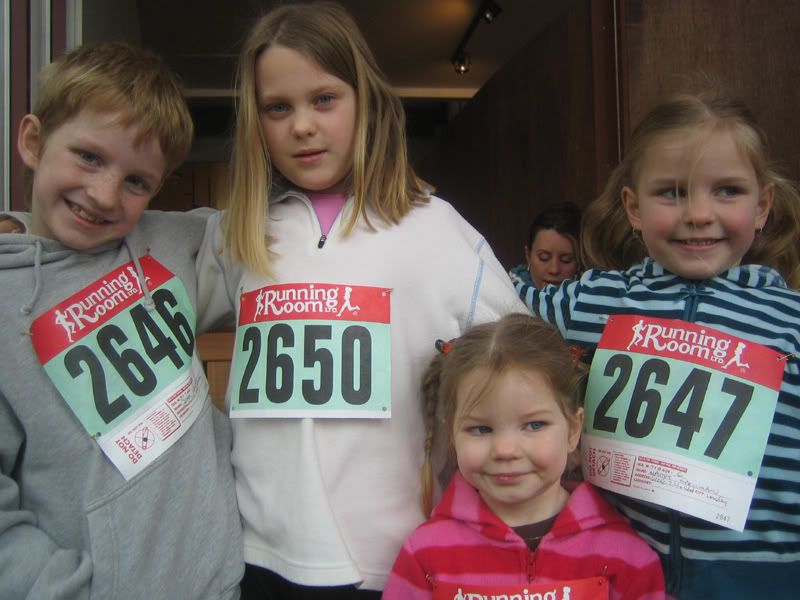 except Maddy but she decided in the end that she really wanted to try. The event was held at
Fort Langley
which is pretty cool all by itself!
The kids got to start the event by building a play house while they waited....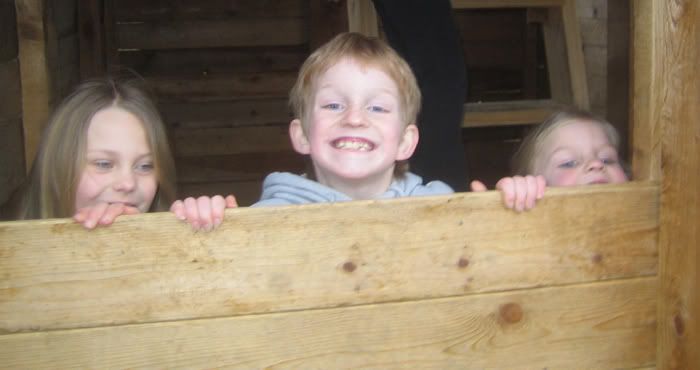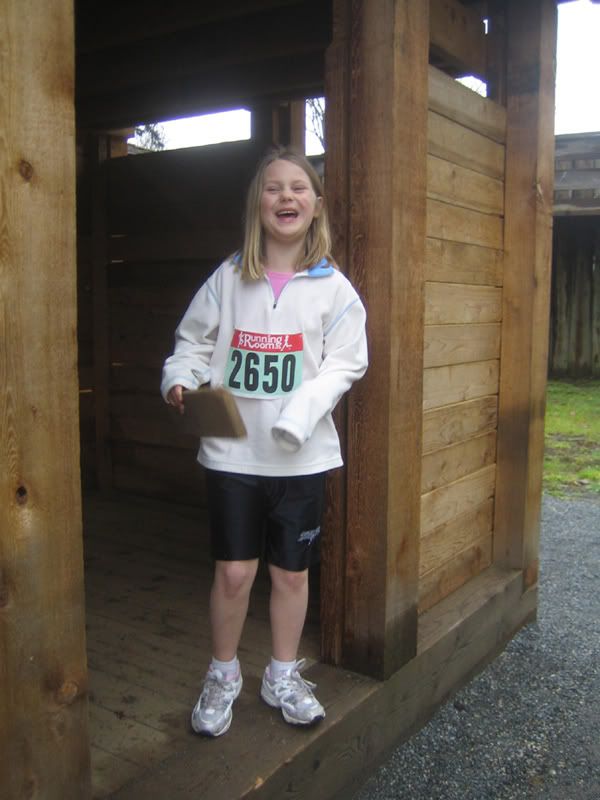 Then they warmed up with some of the Langley Chief's (Junior hockey players???? I'm pretty out of it when it comes to that so I really had no idea!) and Angela's daughter and friends....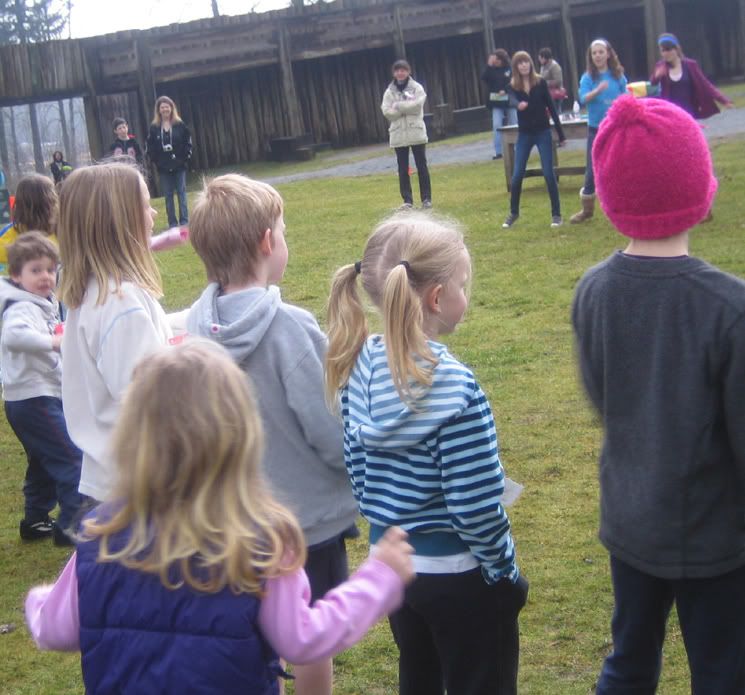 Time to line up to start!
Ready....set.....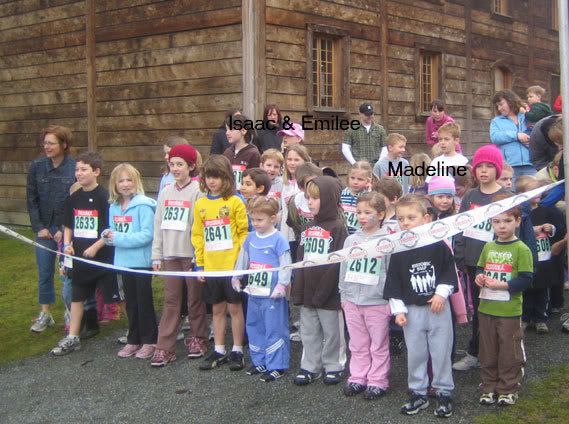 GO!!!!!!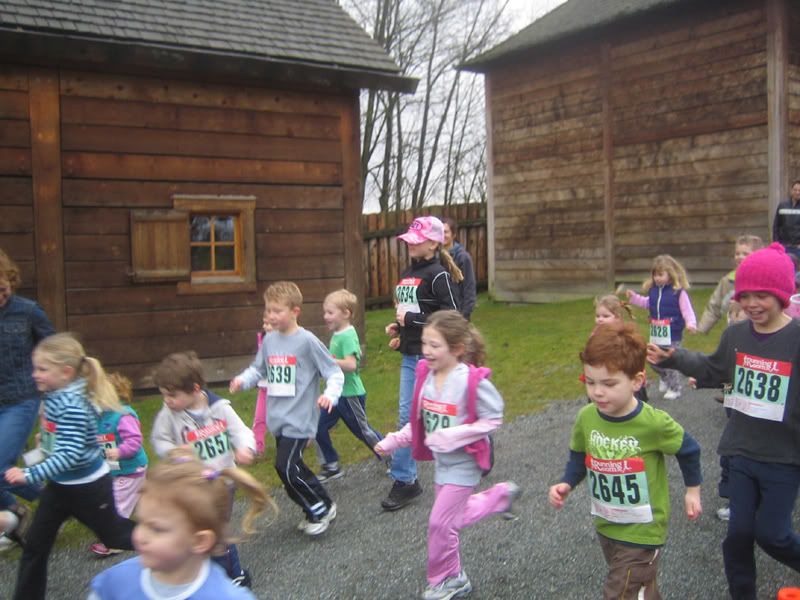 And they're off! Isaac broke away from the pack immediately....
I think the kid behind him ended up beating him but he came second so he was pretty happy about himself!
Emilee ran/walked her 6 laps like a trouper! Go Em go!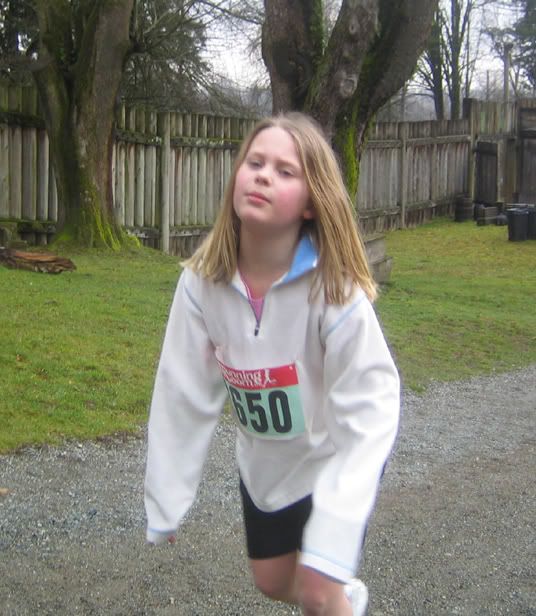 Maddy did great too! She didn't quite make the whole 6 laps but she made it for 5 and we're very proud of her....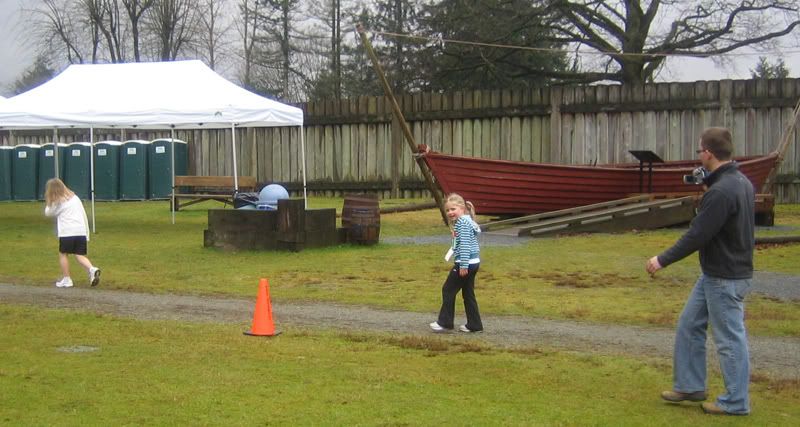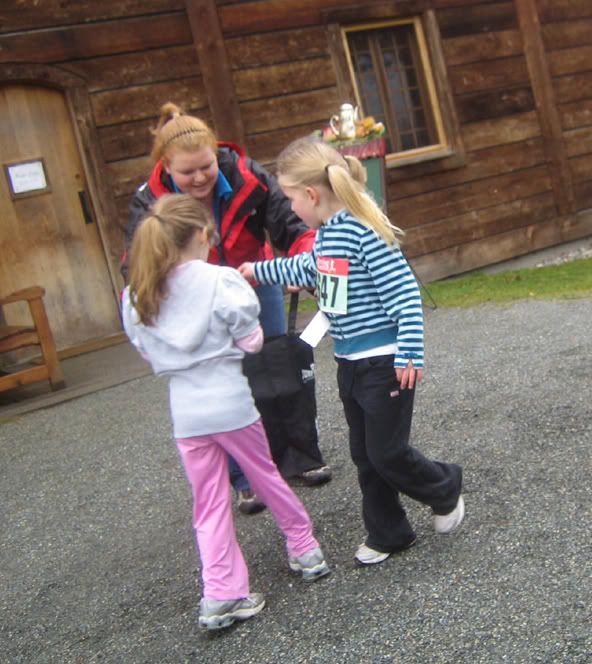 ...and what of our tiniest racer you ask? Well she won my vote for the cutest racer (well unofficially in our family anyway) and did her two laps like a true runner:)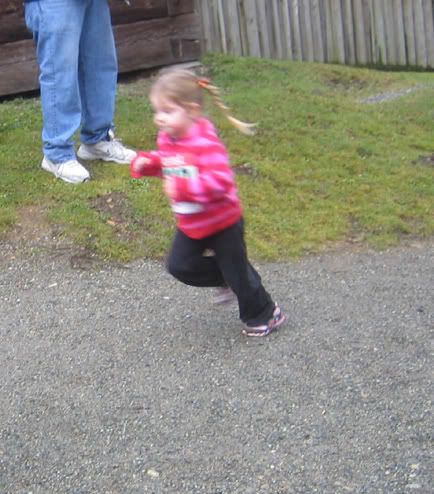 She needed her mom to run with her for the last lap because she was "scared". I was happy to!
Here she is at the finish line with dad...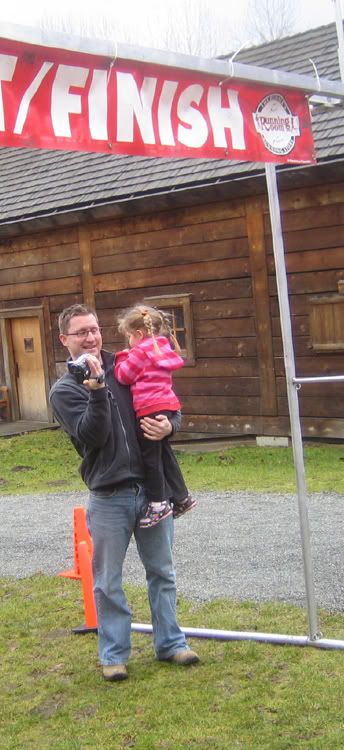 All the kids got a medal because everyone in this event is a winner! I was so proud of all of them! YAY kids!
"What did you get? Really?! ME TOO! COOL!!!!"
...and there was food. I mean, who doesn't want a huge hot dog, cookie and juice box after a good run?!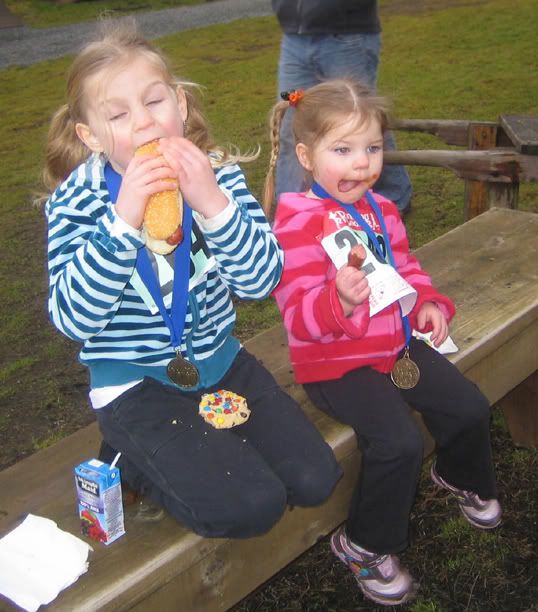 I think that might be as big as her head!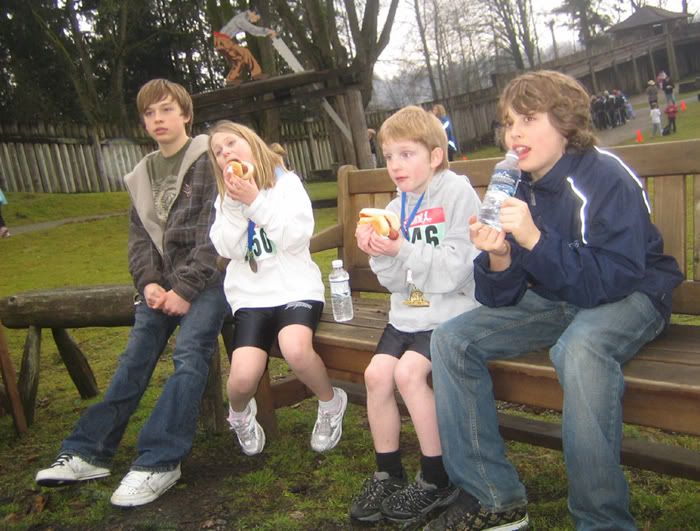 It was a great day!
Here I am surrounded by my cute runners...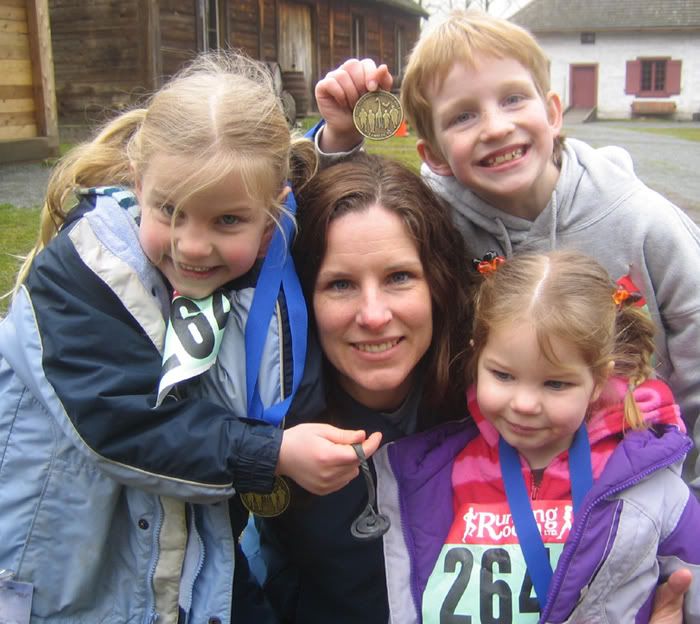 (My oldest son was home sick. Just in case you noticed that I'm missing one. He was thoroughly enjoying his precious alone time!)