It felt like summer this week. HOT! SUNNY! Did I mention hot?!
It was wonderful but I think we're going to need more fans...HOT!
My mom and dad came to watch the kids do their play. (It was wonderfully cute! And they did great it their small roles.) It seems we need them to help us explore new places in our own back yard. They took us up to Harrison Lake. WOW. So beautiful! The beach is huge so even though there were tons of people it was not packed. I can't wait to go back.
click here
The kids had an amazing time building sand castles and I actually got to read my magazine undisturbed which never happens.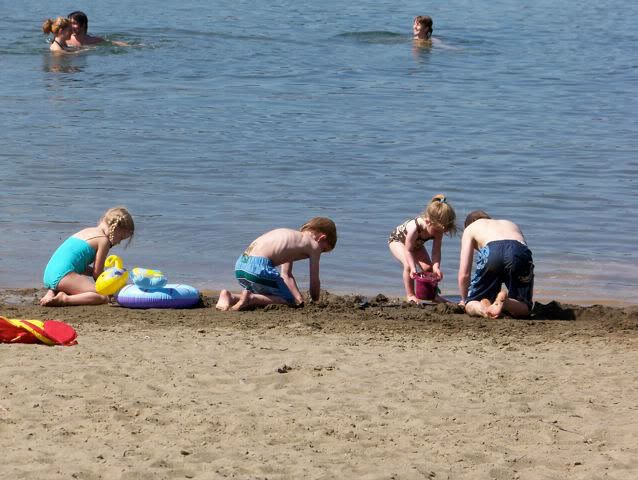 And my mom and dad were there so there's even a picture of me with my kids. Totally NEVER EVER happens:)
Yes, we're mostly insane just in case you had any question in your mind about that HA HA.
And today? Rain, but it's the light refreshing rain that comes as a relief after days of unrelenting heat. Have I mentioned lately how thankful I am to live here? Thank you Lord for your great gifts.