As a stay-at-home mom, how exactly do I do this you ask? Well, it's like this:
I still get up (but later), run (but longer and at the time the shows I love are on) :
-
CityLine
- The View -well today anyway, love Natalie Portman and the charity she is supporting is amazing! I'd heard about it on CBC already. They offer loans to people with no collateral in developing countries to help them start their own businesses. The loans can be as low as $50 and change, especially women's, lives.
villagebanking.org
make lunch and then write in my blog. So really it's not a day off, more of a slow down day.
HAPPY BIRTHDAY ISAAC (Saturday)!!!!

We had a crazy wonderful weekend. It was my second eldest's 9th birthday on Saturday. He wanted things like another trampoline so he could jump back and forth and a new bike (he's getting his brother's bike so...). Needless to say, he wasn't getting what he asked for and was surprised, in a good way, by all his gifts:) Crazy boy!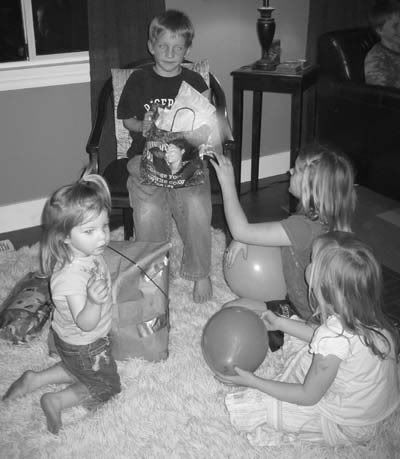 HAPPY BIRTHDAY PETE (Monday)!!!

My father-in-law turned 60 on Monday. BIG DAY! We had a (sort of) surprise party for him on Sunday. My sil and I spent almost 2 weeks planning and executing the entire thing. By Sunday morning I was ready to curl up in a corner, sucking my thumb and sobbing but by the time we were cleaning up the last napkin and beer bottle, I knew it was all worth it! He was so surprised and thrilled and everyone had a wonderful time. There were loads of people on the deck and in the house and everything looked great!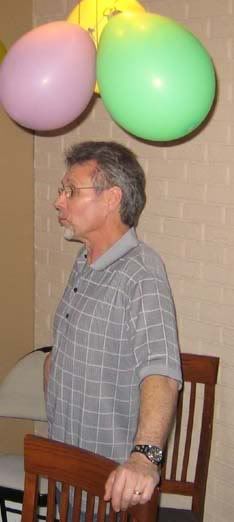 Someone mentioned that my sil and I should go into business putting these things on and we (in unison) said "no way!". Purely a labor of love baby lol.
Onward and upward...
My hubby just mentioned, as he was on his way out, that perhaps the kids should not take another day off from school...so it would seem that my "day off" is over. I should go and get them started on their math and novel studies.
Have a wonderful rainy Tuesday!