Day One of project move the driveway...
This is suddenly such a huge part of my life, I figured I'd better put a little blurb out there for friends and family:)
For those of you who don't know, we are moving our drive way. Sound simple right? WRONG!!!
This is a crazy thing to do! (just in case any of you are seized with a sudden desire to do it lol).
Here is the machine at the start of the process...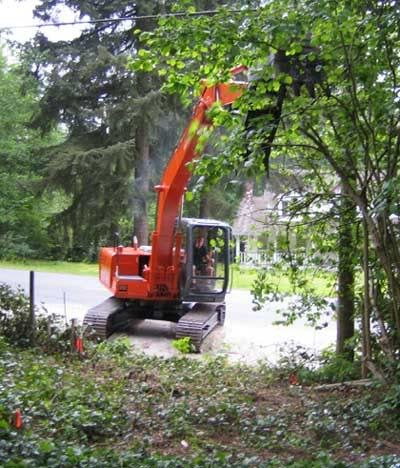 We had to fall trees and clear brush (see other blog entries for pics of this madness).
All those huge fallen trees had to be moved... Check out Kev's cousin Arlyss in his new machine!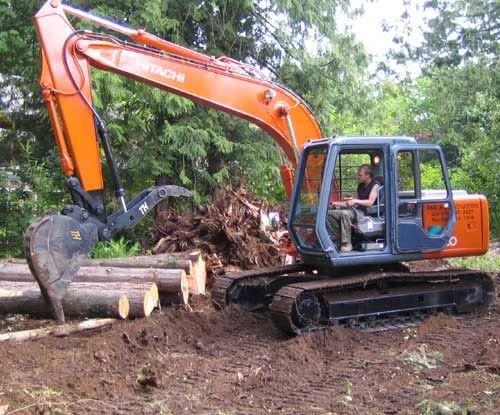 Out crazy stump...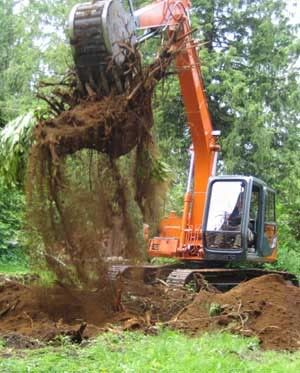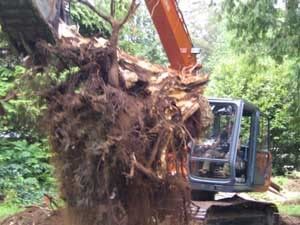 And guess what the kids are doing...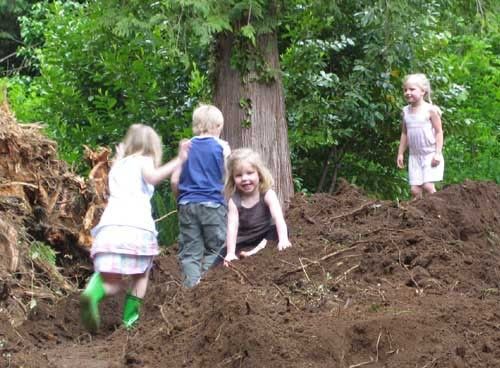 Kids + dirt = kid heaven!
Show us your hands...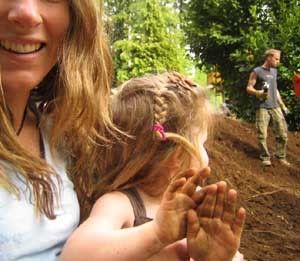 Well that was day one. I got the word from hubby that they somehow, accidentally hit the septic tank. Yes, that is as nasty as it sounds so I best go and see what needs to be done. These things always become more complicated then you originally think (read: cost waaaaaaaaay more money!)