I love these kinds of days. I have nothing booked for today. No skiing, swimming, skating, meeting, classes, NOTHING! My mom and dad are safely home after a week visiting and my husband is busy working in the basement. LOVING today! The kids have their cousin over and they are happily basking in the glow of the computer. (what is it about computers and kids anyway?!) - just so you don't think I'm a totally neglagant parent, they have been outside and are also playing dress-up- and I have a minute to write.
Oops spoke too soon. Tiny girl first peed in her pants and now is hungry.....
Here are some great pictures from Sunday. It was gray and drizzly at home but we decided to head to Crescent beach for a walk. It was windy and cool but the sun was shining and the kids had a blast!
Here's my crew with their dad:
Look at the shell...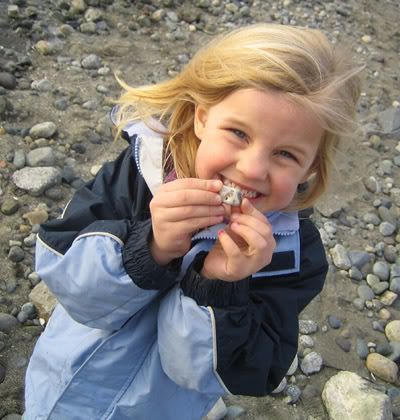 Playfighting on the beach...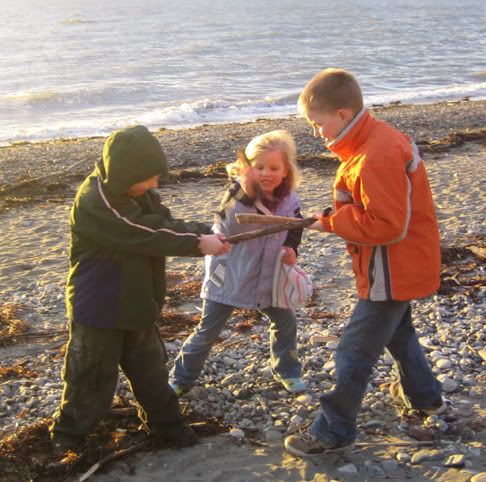 Gramma time!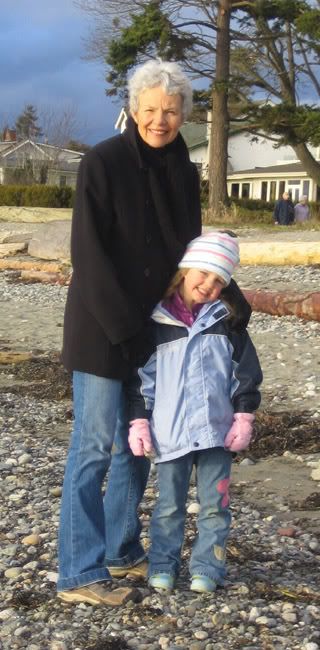 I need to mention one more time how totally thankful I am that God brought us to Langley. I love it here! Even with the windstorms and power outages.
Oh and one last thought. We have started going to a church (finally) and love it! It's good to be in community. Anyway, we had kind of an ice breaker question that I've been mulling over for a few days now. I'll leave you with it:
"What would you do differently if you knew you only had five years to live?"
Kisses...