I think I'm loosing it a bit. My groove. My drive to run. I'm still running but not as far. I only ran 6 k instead of 10 on Monday and for 45 mins on my tread mill Thursday instead of my hour outside. I think this would all be fine if I wasn't eating so much but I just helped eldest son to polish off a bag of M & M's. Have you tried those new dark one??? YUMMY!! Worth every bite! YUM.
So I want to stay in shape but I also want to enjoy my holiday and the food is a big part of that. Is this just going to be a constant tension in my life? I don't think I'm quite ready to give up chocolate, wine or the odd cookie.
I guess what I'm saying is that I'm trying to find some balance. A way to be fine with the way I feel and look while NOT sending the wrong messages to my kids, especially my daughters. I want to be able to enjoy a great meal with my friends and family without talking about how I have been "bad" or shouldn't be eating it. I also want to be able to turn off my craving for sweets when the season is over.
Mostly I'd like to do more of this: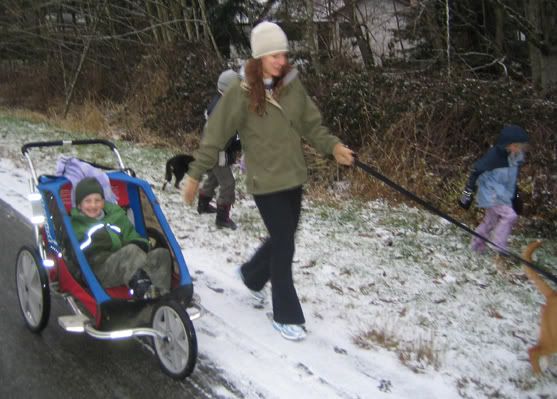 This is from our family walk last weekend. We just put aside the baking and the house cleaning and went outside.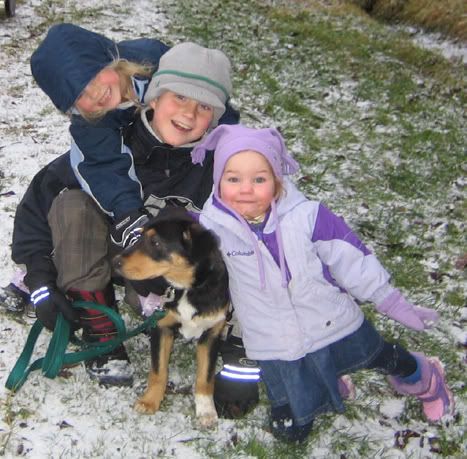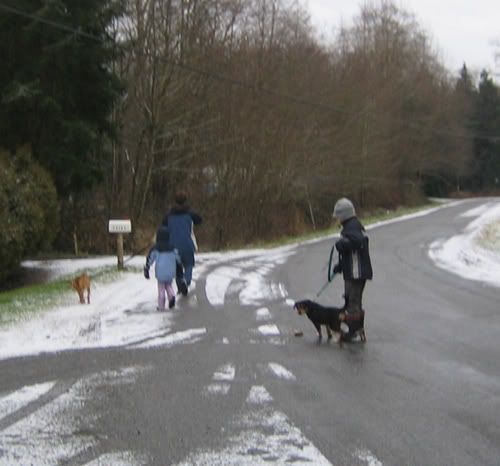 Maybe that's my answer. Just get outside and stop worrying so much about the whole food thing.
Tomorrow's going to be a crazy busy day BUT it will start with a nice long 11 km run followed by our tradition of a coffee and muffin. I can't wait!