What a wonderful couple of days. Our Christmas always starts on Christmas Eve as Kev's family celebrate in the German (?) tradition of opening all the presents etc after dinner on Christmas eve. It's pretty magical.
Super Sister-in-law (I think that may be her new name) came through with the most amazing dinner! She wins hands down as the cook of the season!
Yes, even the dogs joined in the celebration. See we're "those" dog people now!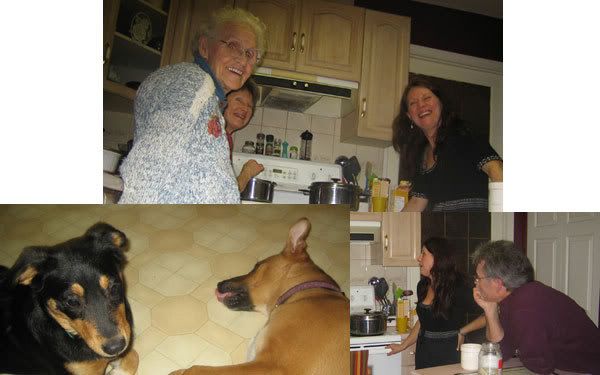 We mostly watched her work her magic (I think Amelia took this one)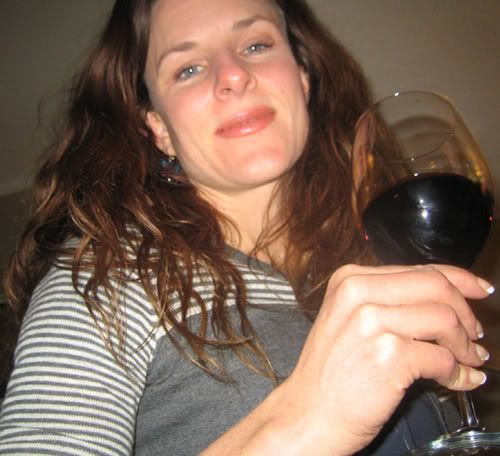 and hung out getting Christmas cuddles from our last baby. (Can I still call her a baby once she's four?)...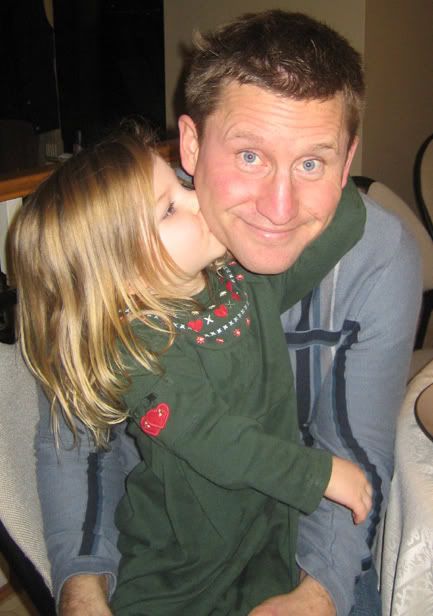 At the kids table, crazy mayhem ensued...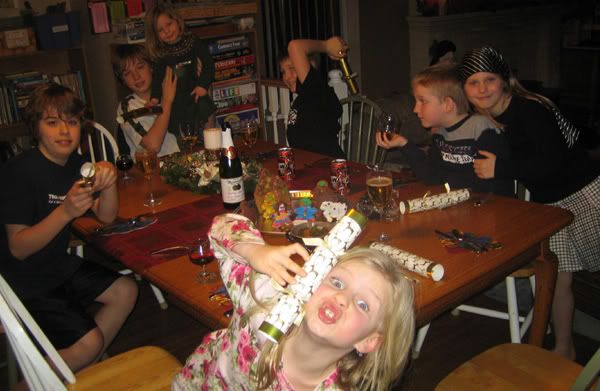 So it was pretty much business as usual:)
----------------------------------------------------------------------------------------------
We have a tradition where Papa reads the Christmas story from a huge old coloring book that my hubby and sister-in-law colored as kids. It was touching and precious this year to have the four older boys each take a turn with Papa in reading. I remember when they were tiny boys and could barely sit still long enough to read through even a page and here they are, on the cusp of becoming young men... amazing!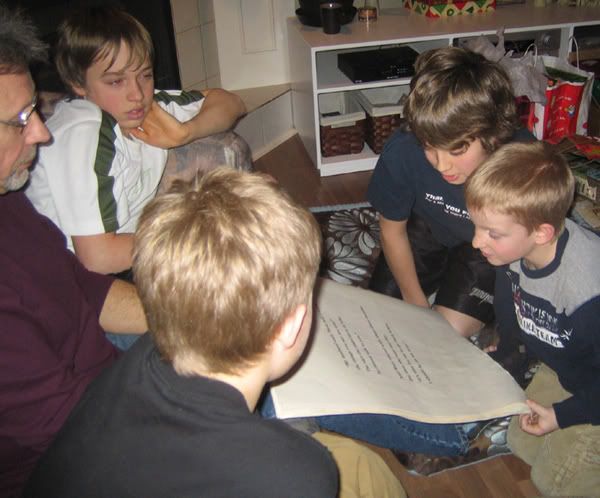 And then came the crazy, exciting present bit! They were all pretty excited. We don't go overboard on presents but they all loved everything so much it was fun to watch!
Here's the, "oh, I can't believe how much I love it!" face...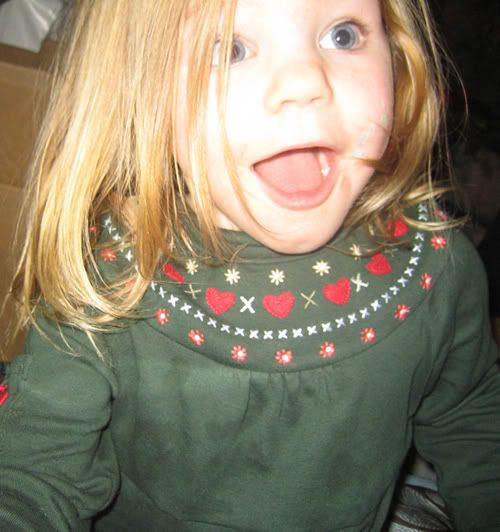 followed by the, "waaaaaa-whoooooo. You rock! You totally rock" dance and song....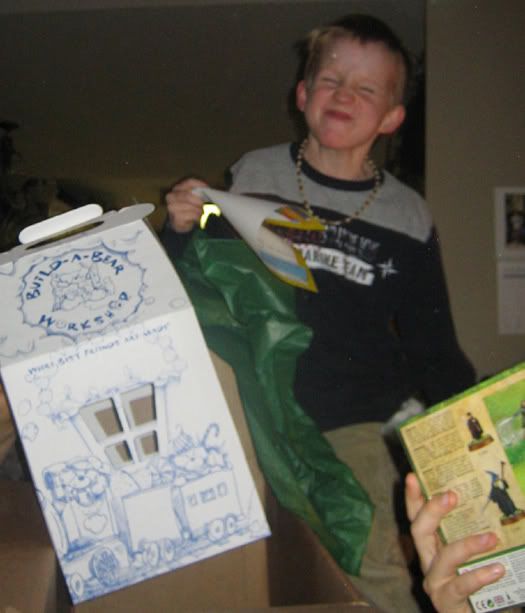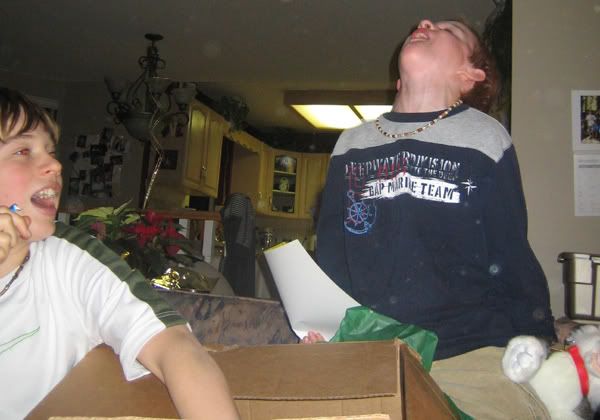 Wonderful, magical evening.
The second half of our Christmas tradition started when we came home to fill the stockings with my mom and dad and brother.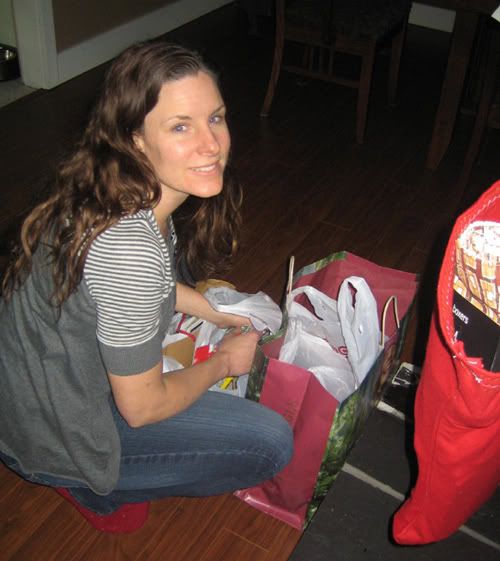 "And the stockings were hung by the chimney with care...."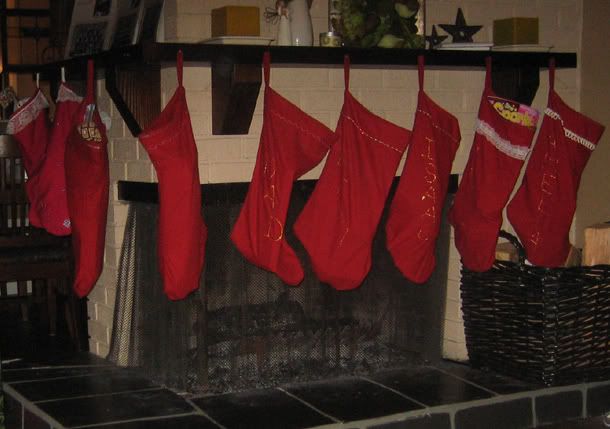 In the morning, we got up too early and had a wonderful day of more gifts and more food.
My dad took the pictures so hopefully I'll have them later!
It was a great couple of days filled with love and family.