I'm a day late with this but we had such a day yesterday, full of kids and cake and family and love.
She was terribly excited. Maybe I'll get time to post some pictures of the madness....
I just wanted to take a moment to celebrate my baby as she moves from toddler-hood to preschooler. She's moving away from baby-hood at break neck speed. It's bittersweet for me. I've never been one to wish my kids were younger than they are or that they'd stay small but at the same time I'm aware of how fast the years are going by. Please, Lord give us the wisdom to raise her to know who she is and how to be that with grace.
Here she is on the day of her birth.
Welcome to the world Amelia Lillian....5 lbs 14 ozs
January 21, 2004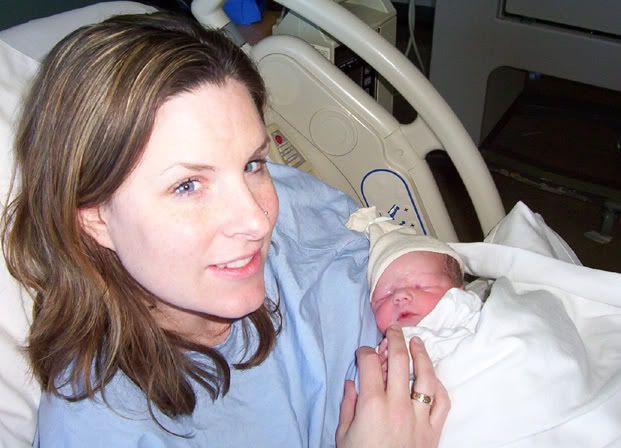 Getting love on her first birthday from her big bro.'s.... (2005)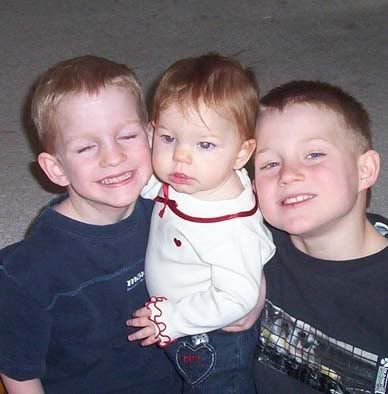 My big two year old....(2006)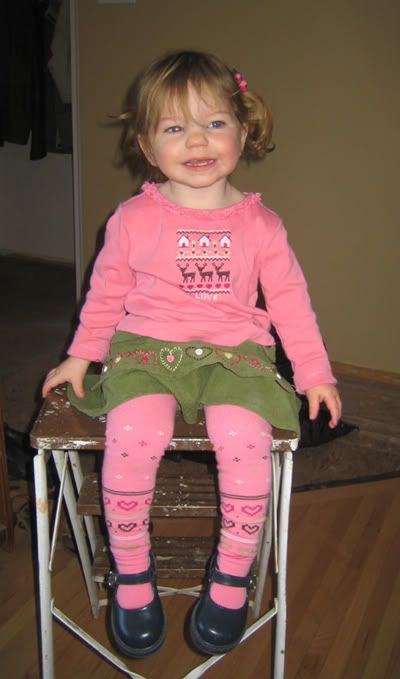 I couldn't find one of her turning 3 so here she is just before her third birthday, decorating cookies for Christmas .... (2007)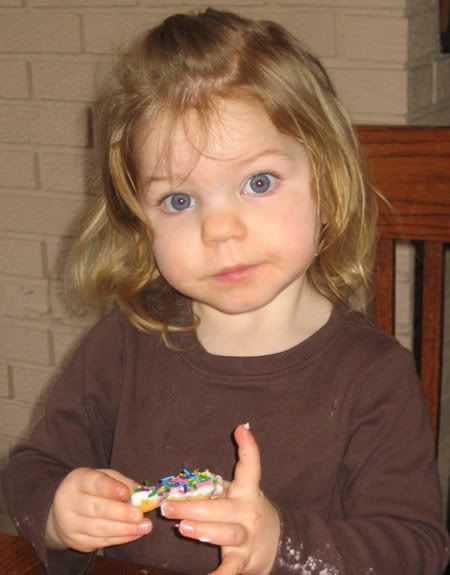 And here is our birthday princess and her attendants yesterday....(ignore the background disaster)...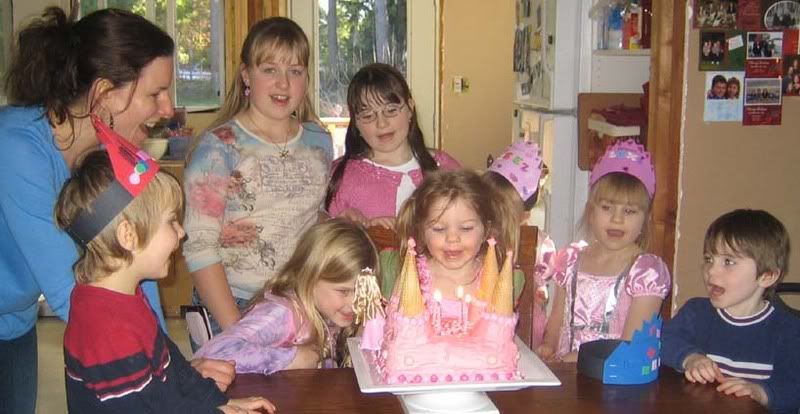 And opening the Polly's at the night time party...(2008)