Look what we woke up to!!!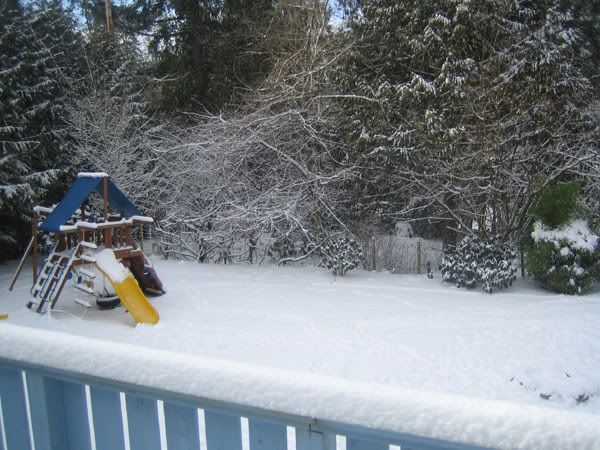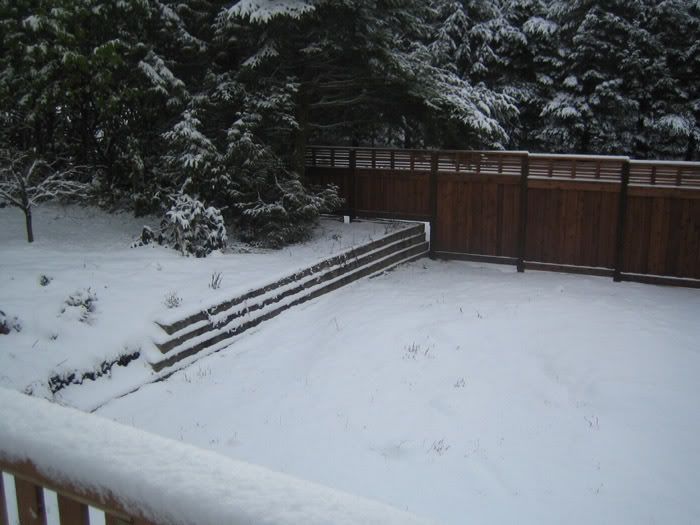 Well I'm a homeschooler so it's not like a snow day should affect us in any real way, but it does. With all the beautiful glistening white play area beckoning just outside the windows, it's almost impossible to get any school work done...and why should we?! The kids suited up and went out!
In my defense:) the snow won't last that long here on the west coast so you have to enjoy it while you can. Hopefully it will stay for a couple of days but there are not guarantees!
Even the dog got into the action...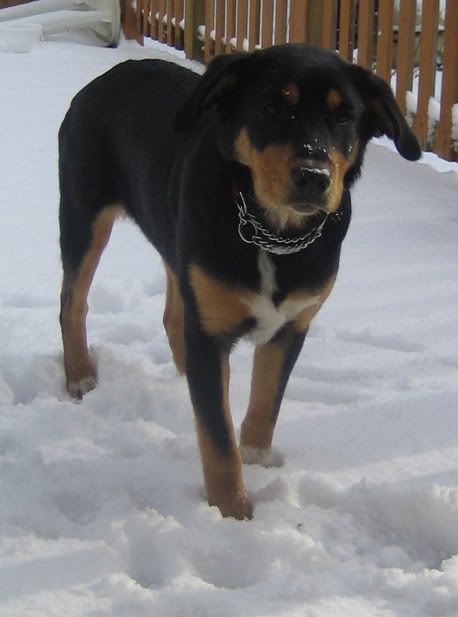 She loved it! Crazy mutt! Jumping and sniffing and eating the strange white stuff.
They were red, cold and very very happy.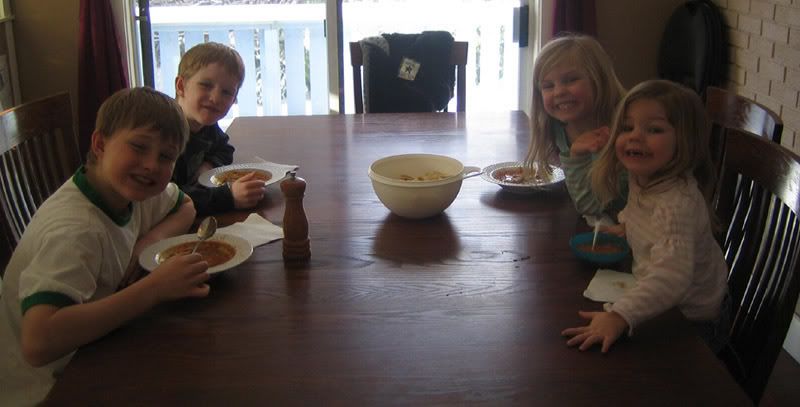 Yummy warm soup on a cold snowy day!
The neighbor kids got to stay home too which is an extra treat so back into their gear and back outside them went!
I've had a couple of uninterrupted hours to vacuum and clean (and blog, but I finished my work first!). We have good friends coming tomorrow, with their 8 kids,to stay for a couple of days so this time to clean and organized was very appreciated!
There is nothing like old friends and I can't wait to share and laugh and pray together. (if we have a moment of quiet which is doubtful with 12 kids running around). We haven't spent any time together for over year and I miss them!