Ugh!
I've gained 4 lbs this holiday season. I know 4 lbs sounds like nothing, like something I could loose in a weekend but...what if I don't? And why does the terror of this not drive me to drink water and eat carrots? And 4 lbs is a lot if you're running 10 km +. It feels like boulders in your a$s, like each leg now suddenly wears ankle weights. Ugh!
So mission January is ... loose the 4 lbs! Just when I was getting used to the odd Black Russian at night - poo!
...and in other random news....
I'm off to buy new shoes and to sign up for those 10 Km runs that are on my Jan. goal list. If I actually pay for the races, I can't back out OR that's the theory anyway! I'm still in a bit of shock that I'm still running after a year.
Last year at this time me, my sil and her sil all started Weight watchers together. I needed to shed those last 10 -15lbs for good and they both needed to loose 30. .. Amazingly we did it!
Here they are the fab girls, now a combined 60 lbs lighter. I found a nice before one of Randa from a year ago, double chin and all BUT .... she knows where I live!
Ange and Randa celebrating the big 3 - 7 for Ange. I'm behind the camera:)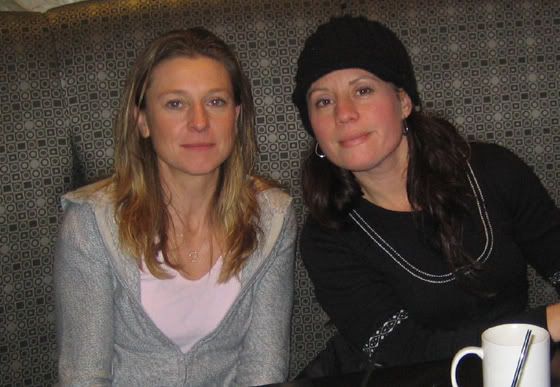 Last year we started to run together. Slowly at first but eventually added more and more km's and more often until we were running 11 km - 3 times a week together and doing our own thing on the other days.
Despite the 4 lbs I've replaced over Christmas I feel great! Better than I have in years:)
...in other unrelated news....
This is Molly. We're dog sitting her this weekend much to our pooches joy and excitement!
She's our cousin dog so family, really.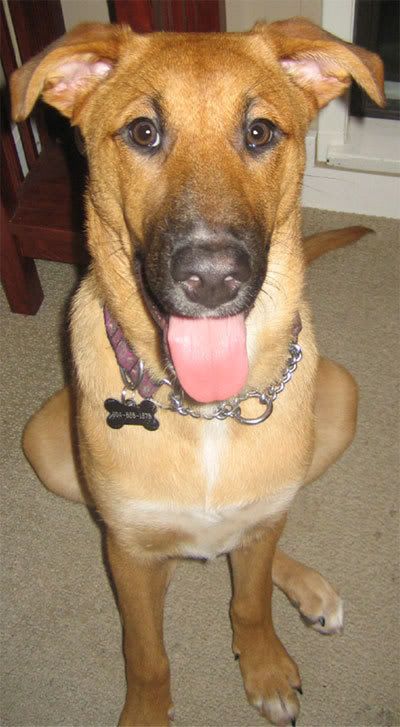 We hope to teach our doggies to run with us:) Eventually we'll all be running fools:)