Well it's official. I am not longer anywhere near my twenties. How did this happen? I'm not young anymore, which is a strange feeling really. I feel great! Better than I did in my twenties when quite frankly I was mostly pregnant or nursing so...of course I feel better now, but what happened to my face? I mean, don't get me wrong, I'm not complaining about how I look. I'm just different. I don't look ... fresh anymore... I look tired mostly. And wrinkled.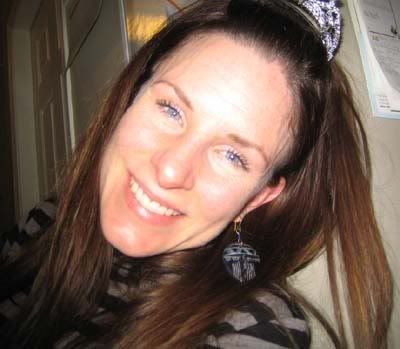 I did have a wonderful day though. I am surrounded by people who love me. It's wonderful and amazing. God is good! It never ceases to amazing me at the small ways He shows me I am precious to Him. Somehow I have been entrusted with these amazing kids and a husband who loves me very much - WOW!
Okay - sorry enough mushiness.
My mom and dad came down last weekend to celebrate with me. Thanks mom and dad!
When I came home from my morning run yesterday there was a big banner

The kids had made me. AND presents! I do love presents!
Then that evening my sister-in-law had a birthday dinner for me. It was amazing and she's wonderful! Thanks Randa!
Check her out, single handed-ly delivering the cakes!