I am not so good at the whole keeping up on the blog thing - sorry!
I am going to have to go ahead and blam this on my sister-in-law though. She said "yes" finally to her hubby and kids when they asked (begged) one last time for a dog.
Here are the girls welcoming Molly to the family....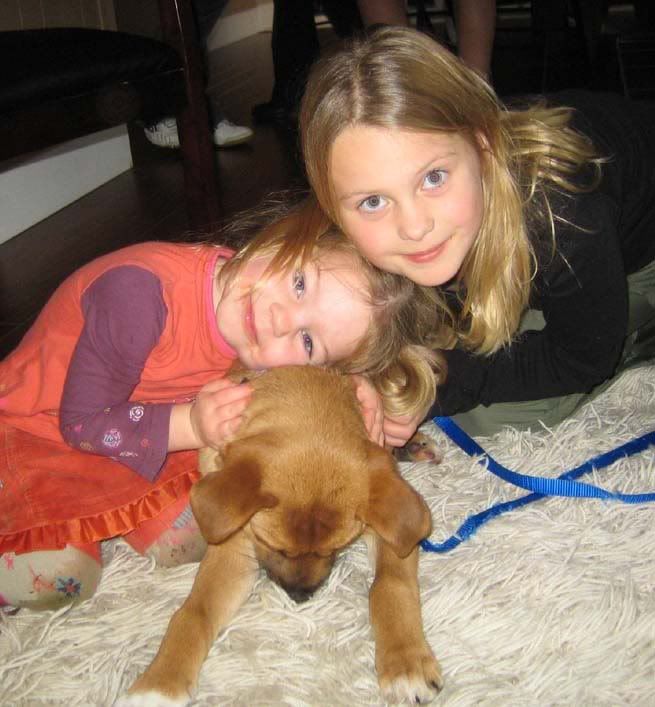 And a week after they brought Molly home, we went to pick up Bree.
The dogs even "played" together...
Welcome to our family Bree!!!!!